15 Years of Gonz
Mark Gonzales' influence in the world of skateboarding is unquestionable.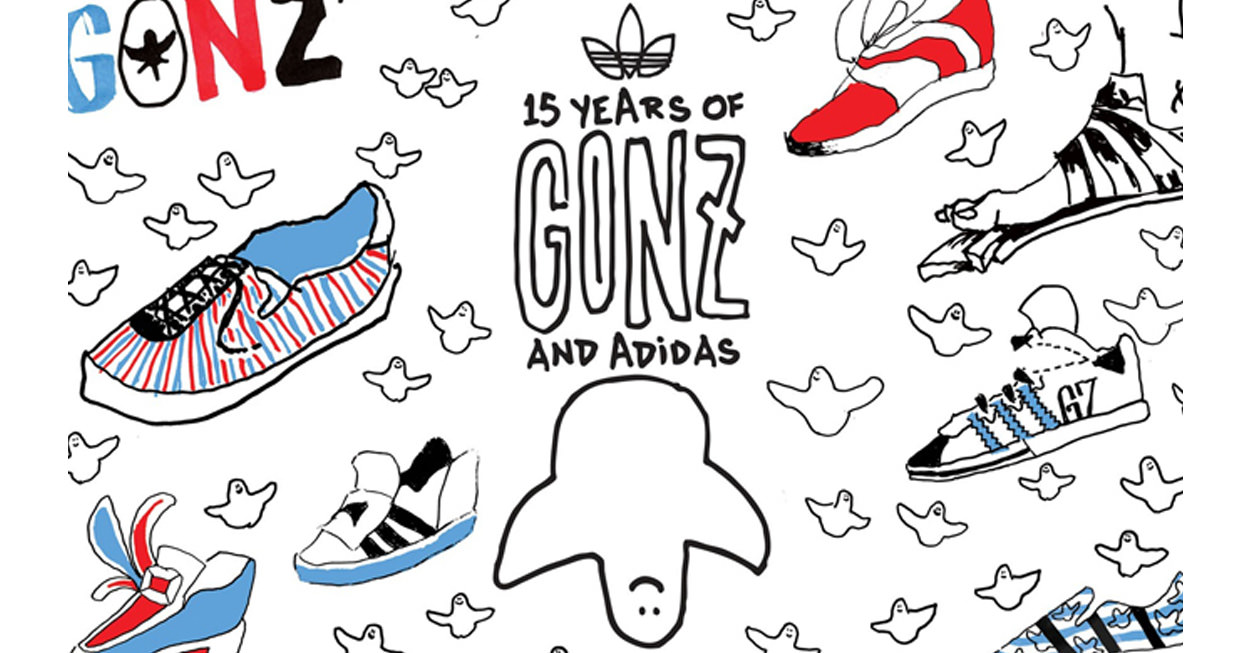 For those in the know, and lucky enough to attend the recent '15 years of Gonz and Adidas' exhibition in Sydney (Old Paramount Building, Surry Hills 2-4 August), you would have witnessed an amazing retrospective of the skateboarder's unique career through photography, film and art.
For those who missed out, Check out the inspirational promo here and the exhibition photos here
Featured photography by Gabe Morford, Joe Brook, Skin Phillips, Brian Gaberman, Benjamin Deberdt and Sem Rubio. Eric Noren, Dan Wolfe, and Torsten Frank share Gonz moments in Retrospective film.