Challenger by Name, Challenger by Nature
It seems challenger brands are popping up everywhere these days. Brands with new ideas and big ambitions.
So what does it take to make it as a Challenger?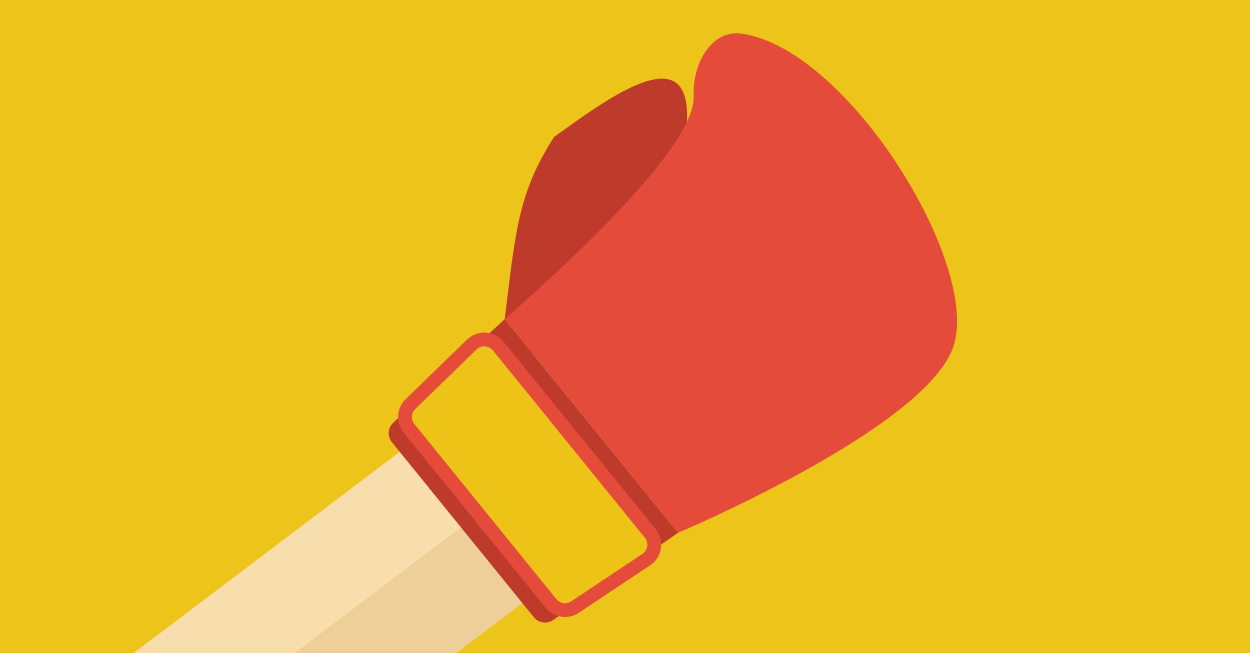 It won't be surprising to many that challengers succeed for a range of different reasons, and often that success is directly tied to their inherent nature. There are a range of challenger types depending on who you speak to, but at RADAR we tend to break them into 5 key categories.
You've got the Next Generation challengers - they challenge the appropriateness of the market leader for the world we live in today, often with a completely new way of delivering their products or services. Then you've got the Mavericks - they tend to act or communicate differently to the big guys, often taking a dig at them along the way. Next you've got the Missionaries – these are brands with a sense of purpose and social good, looking to attach themselves to a higher cause. The Street Fighting David challenger is the small guy taking on the big guys, the classic David and Goliath story. And last but not least, there's the People's Champion - these brands stand up for the consumers, who they feel have been exploited by industry players to date.
Now there are lots of other commentators in this field who outline more or less categories for Challengers, but for us these 5 define the key streams (especially when you consider that most challengers display a mix of 2 or 3 of these qualities anyway).
In the Australian market a good example of the Next Generation challenger is GoGet, a simple idea that revolutionised Australia's car rental industry by harnessing technology. The company launched in 2003, with three vehicles and 12 founding members. Co-founder Nic Lowe said the service was for "people who lived close to good public transport corridors but needed a car for occasional trips". They faced doubt as to whether their idea could alter Australia's love affair with car ownership, but eventually the idea gained interest from government and with user friendly, online self-service, the business took off. GoGet now well and truly leads the car share space, with more than more than 2,500 vehicles nationwide. The brand shifted our way of thinking so significantly that car rental companies, such as Hertz, launched their own equivalent service, just to keep up with consumer demand.
Heidi Scrimgeour from The Guardian says "being a challenger brand usually necessitates starting small, yet the end game is ultimately to outshine the established players." According to Scrimgeour, Go Get did everything right on their journey from challenger brand, to market leader. They had a unique idea and they stuck to their guns. They ignored their detractors, kept an eye on their competitors and didn't dilute their offering.
Today, GoGet continues to leverage the number one desire of the average Australian – convenience. Their approach to marketing is friendly and approachable, from cartoon cars in their ads, to the 'Ideas from GoGet' section of their website, they have made a name for themselves as a personable brand making life easier for Australians.
In a mix of the Maverick / Street Fighting David space, Vinomofo is a new player. The company sells good wine at cheap prices, so the idea isn't super original. But their marketing is what sets them apart - they're completely breaking up the 'old school' wine club idea. As you enter their website you're greeted with: "Welcome to the most epic tribe of wine loving mofos on the planet". They take the personal approach to a new level. Their tone is laid-back, cheeky and even abrupt, but it works. They display a live number of customers, or 'happy mofos' as they call them, on their website. There were 575,332 of them at the time of writing this blog, so they are doing something right! What is so unique about their approach is their realisation that customers see through traditional marketing, and appreciate up-front honesty.
That brings us to one of the most successful People's Champion challengers in the Australian market. Youi, the insurer that broke through the crowded insurance market and actually listened to what we wanted. Youi co-founders Howard Aron and Hugo Schreuder spent 16 months researching the market to make sure they understood what customers wanted before coming up with a business model built largely around the internet. They offered customers insurance they could apply for over the Internet, with the comfort of speaking to an adviser if needed. While most insurance focused on low premiums or higher coverage, Youi focussed 100% on the customer, with advertising centred around the 'We get you' messaging. This mix of a new offering, a new positioning and a true focus on the customer is how Youi is making a big name for itself in the insurance world.
Three different brands, three very different approaches. To be a successful challenger is not just about what you are doing differently, it's also about how you act and communicate differently to carve out your own space in the market. Having a unique identity and appealing to a particular audience is crucial for these challengers to get off the ground, gain support and take on the big dogs.
- Andrew R